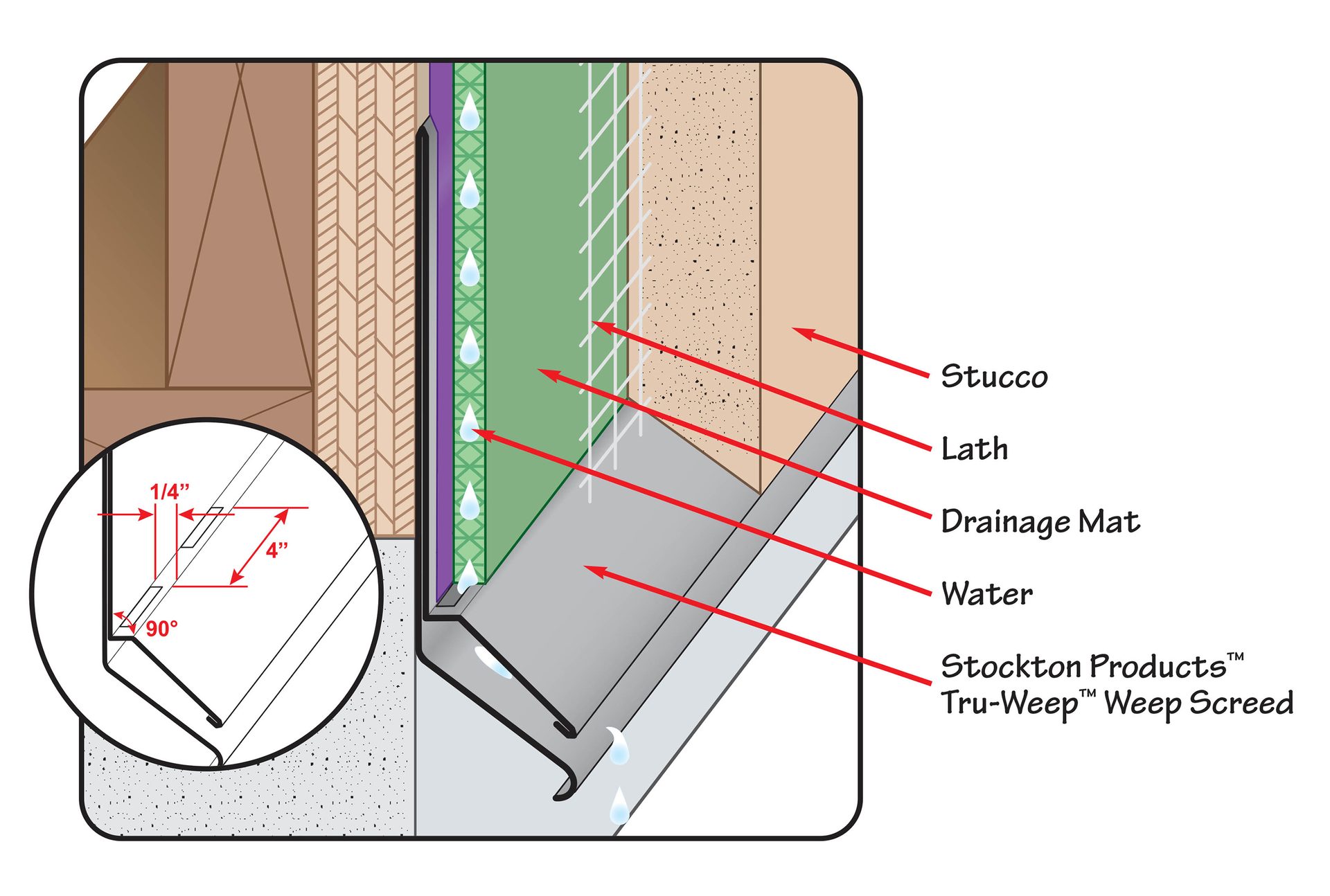 Drainage Mat Products
Stockton Products
Tru-Weep is a complete line of stucco accessories designed to accommodate drainage mats within stucco assemblies. This product line maximizes drainage and ventilation by aligning the open-air slots with the drainage mat. This Tru-Weep product line also prevents the weep holes from clogging with stucco because the slots are located directly under the drainage mat. All nine Tru-Weep profiles are fully customizable to ensure the proper ground size and flashing leg requirements are accommodated. Tru-Weep is manufactured in G-90, aluminum, stainless steel, or bonderized (paint-ready). For more information, visit stocktonproducts.com.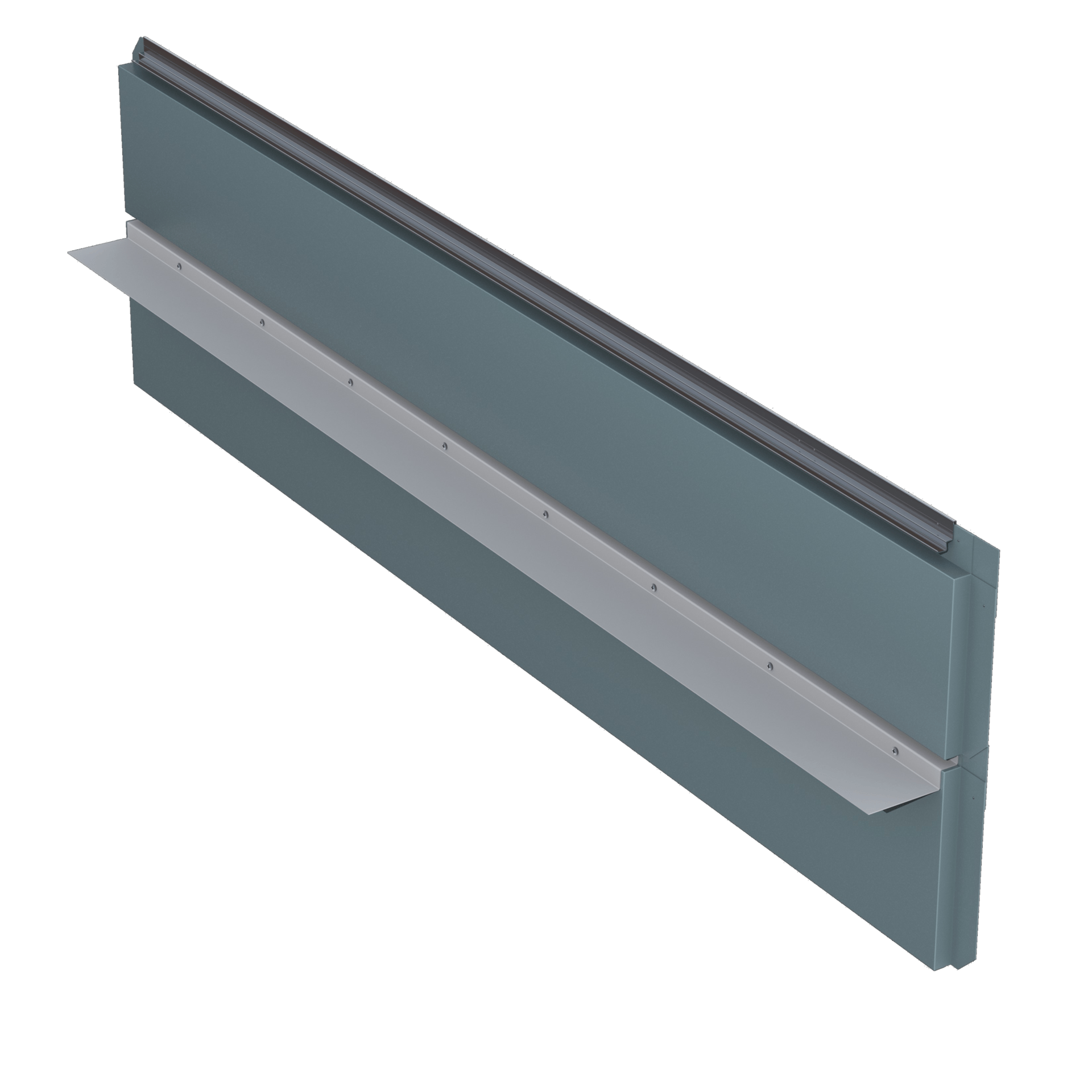 Exterior Wall Design Fins
CENTRIA
The NOVA Fins provide a final touch to your exterior wall design with custom-fabricated metal fins. Designed with the company's in-house engineering and designing services, these fins are developed for total design compatibility and integrate perfectly with Formawall Dimension Series and Intercept Modular Metal Panels to create a unique, sleek building façade. NOVA Fins offers a wide variety of colors, textures and coatings. For more information, visit centria.com.
Black Mat Fleece Facer
ROCKWOOL
Cavityrock Black is also available with the addition of a black mat fleece facer. It is designed to mask the insulation layer to create a crisp, black aesthetic in open-jointed cladding systems. Because it combines the insulation and facer in a single step, it can reduce installation time and material cost to achieve your desired design aesthetic. The fleece material has been designed for exposure to the elements (weather, heat, UV), while maintaining the thermal and acoustic performance and fire protection expected of stone wool. The fleece facer is chemically bonded to the insulation during the manufacturing process, offering improved mechanical properties and superior long-term performance. Learn more at rockwool.com/products/cavityrock.
Rainscreen & Ventilation Mats
Stuc-O-Flex
WATERWAY Rainscreen & Ventilation Mats create space for moisture drainage, promote air circulation and incorporate a unique filter fabric that exceeds AC-38 Acceptance Criteria testing for weather resistive barriers. This provides greater substrate protection against the damaging effects of water penetration. For both new construction and cladding remediation, the rainscreen accommodates essential criteria in today's construction environment. For more information, visit stucoflex.com.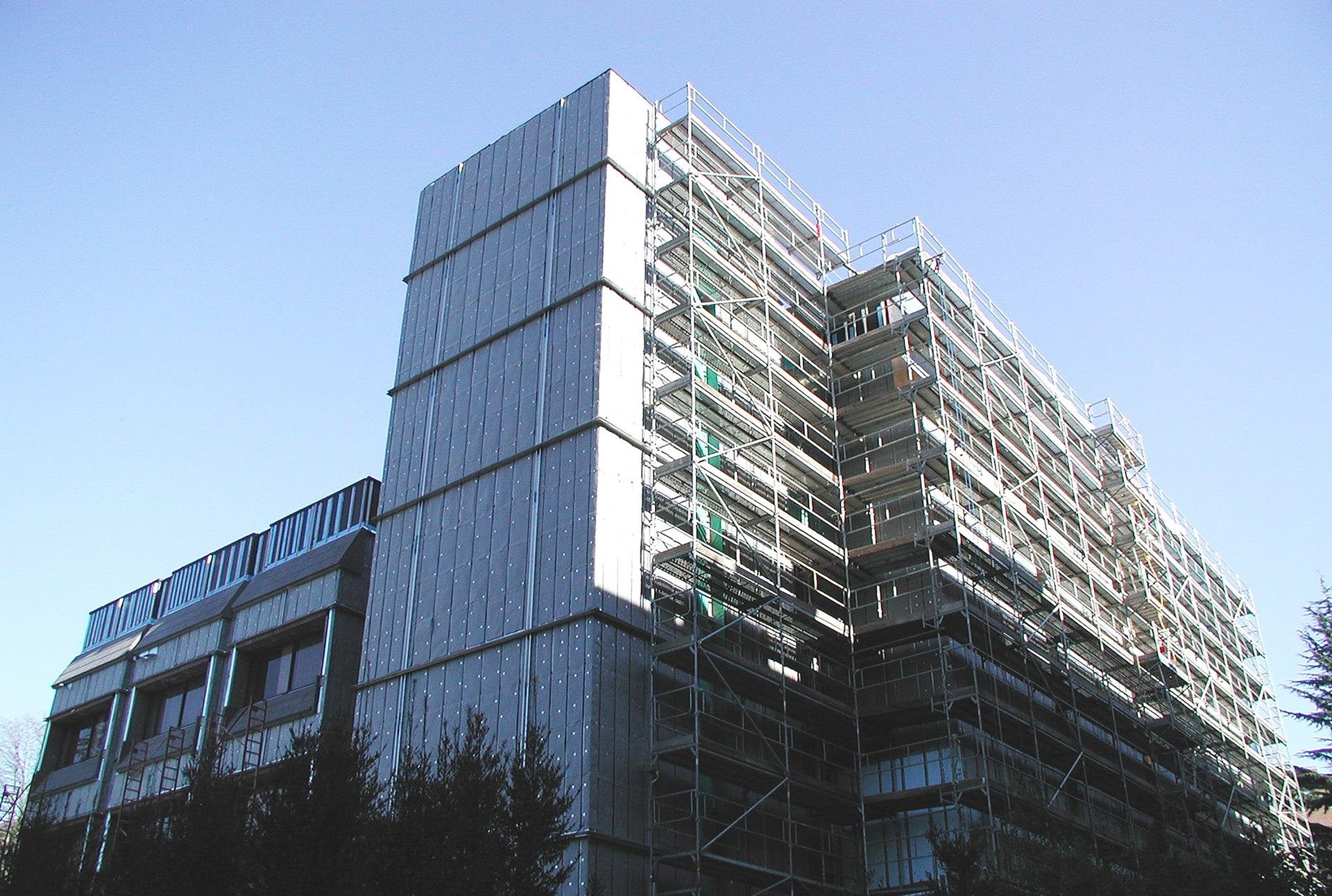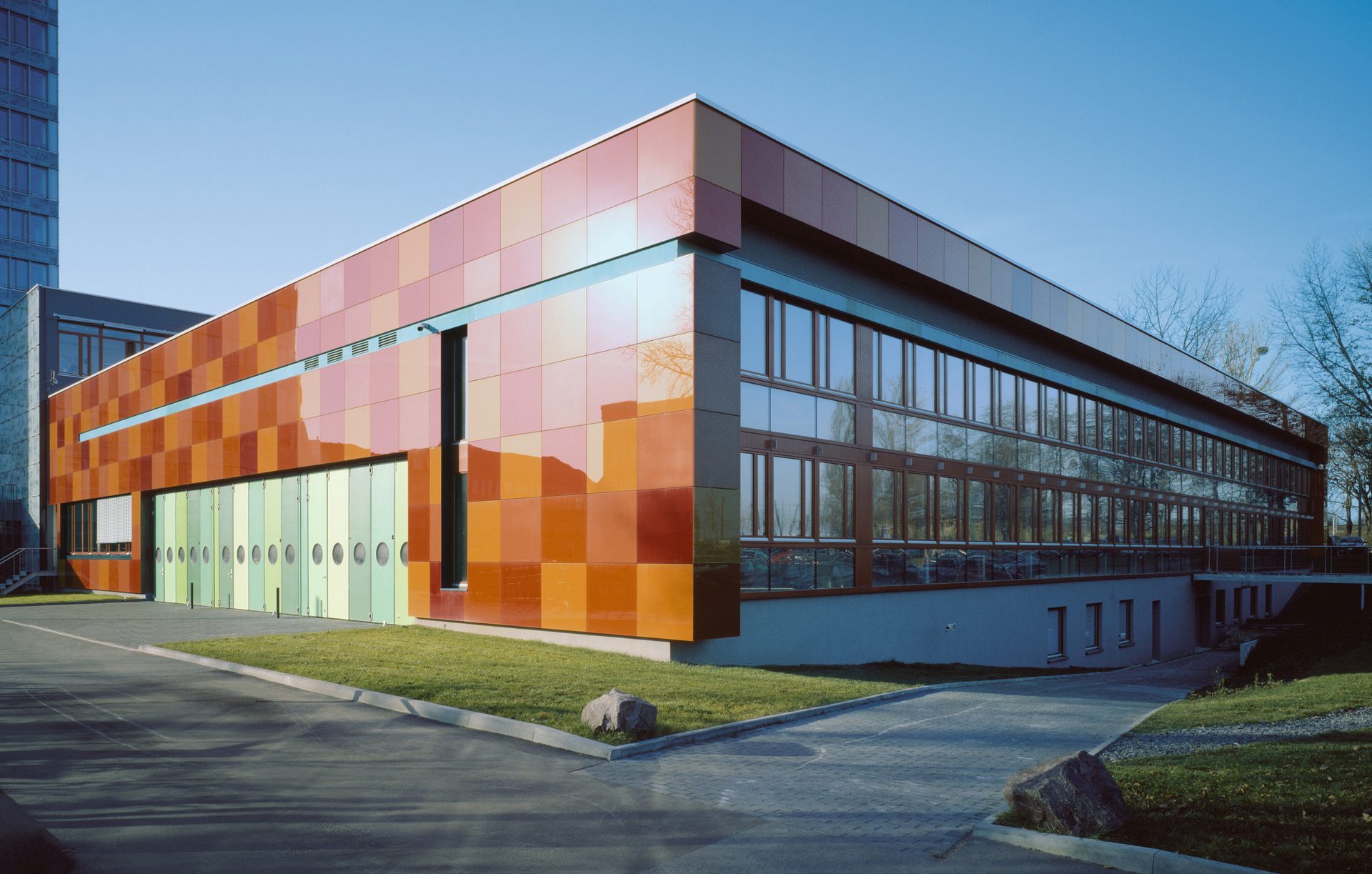 Complete Rainscreen Systems
Sto Corp.
StoVentec Complete Rainscreen Systems in glass, render and masonry veneer deliver a seamless air and water-resistive barrier, adjustable sub-construction, continuous insulation, and multiple cladding options. StoVentec Glass combines proven performance and durability with a wide range of color options and the design flexibility for shapes, patterns, and printed imagery. StoVentec Render are field installed and flexible, making it simple to achieve unique architectural shapes, including seam free curved surfaces, not to mention the endless texture and color options. StoVentec for Masonry Veneer offers a classic look with advanced performance, faster and easier install at just a fraction of the weight. For more information, visit stocorp.com/stoventec.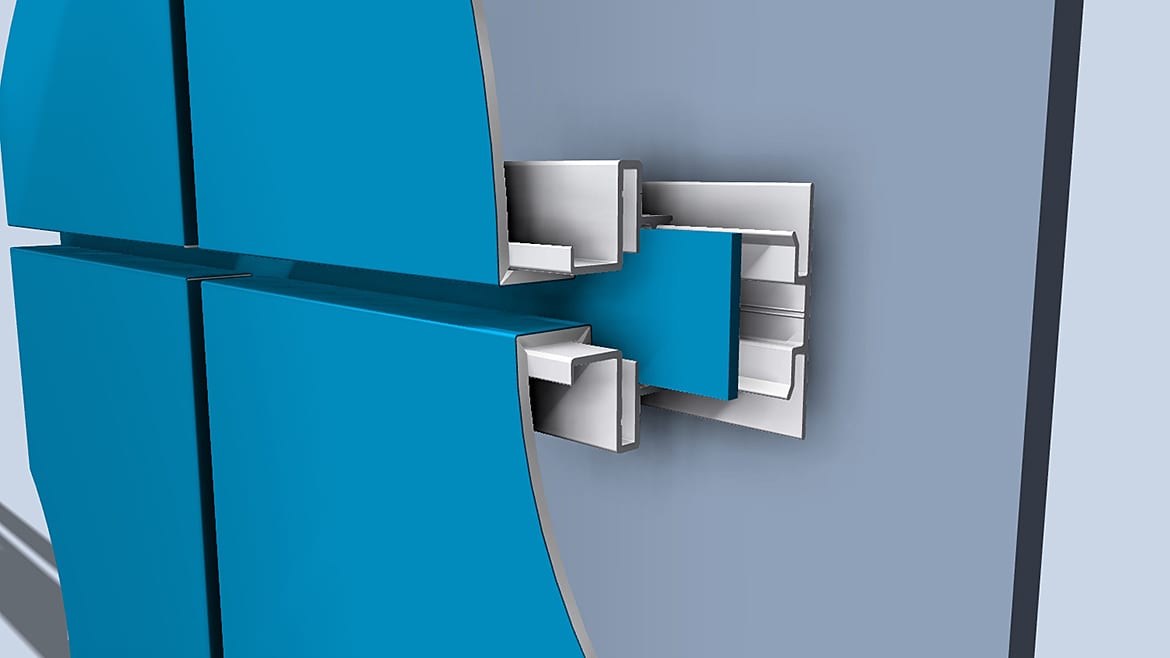 Rainscreen Panels
SAF
The C-4200 Series Rainscreen Panel is a drained- and back-ventilated ACM panel system designed to eliminate the visual appearance of mechanical fasteners from panel edges. It features a strip of composite material in a reveal between each panel (instead of caulk) for a more uniform appearance. The system is shipped with fabricated panels and "track" extrusions that are ready for assembly on the job site. In addition, the system is engineered to allow moisture to permeate the outside wall but, subsequently, drain through weep holes on each panel frame to keep structures dry. It is available in a large selection of standard colors, metallic finishes, and custom colors. For more information, visit saf.com.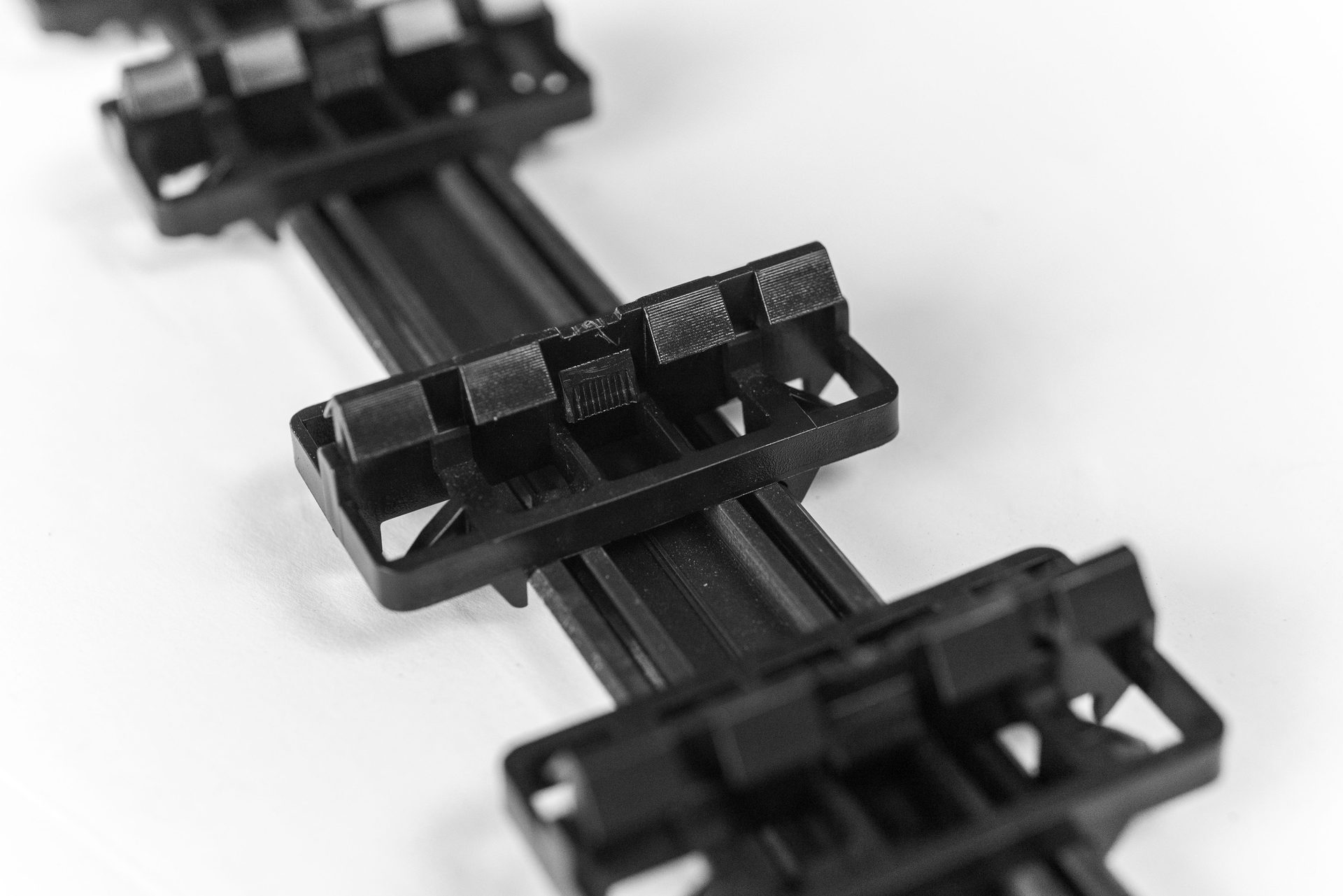 Passive Rainscreen System
Grad Concept USA
Grad for Kebony is a rainscreen system developed for the North American building envelope industry and interior accent walls. The product utilizes a special cladding profile, expressly designed for the Grad Mini Rail system, which precisely locks Kebony Grad cladding into place quickly and easily. The company provides an off-the-shelf, passive rainscreen with completely hidden fasteners, no pre-drilling, and perfectly aligned boards in the most popular gap options, all while cutting install time in half. The clips are factory-placed in position, so the installer simply fastens the rails onto the sheathing or vapor barrier and snaps the boards on. For more information, visit us.gradconcept.com.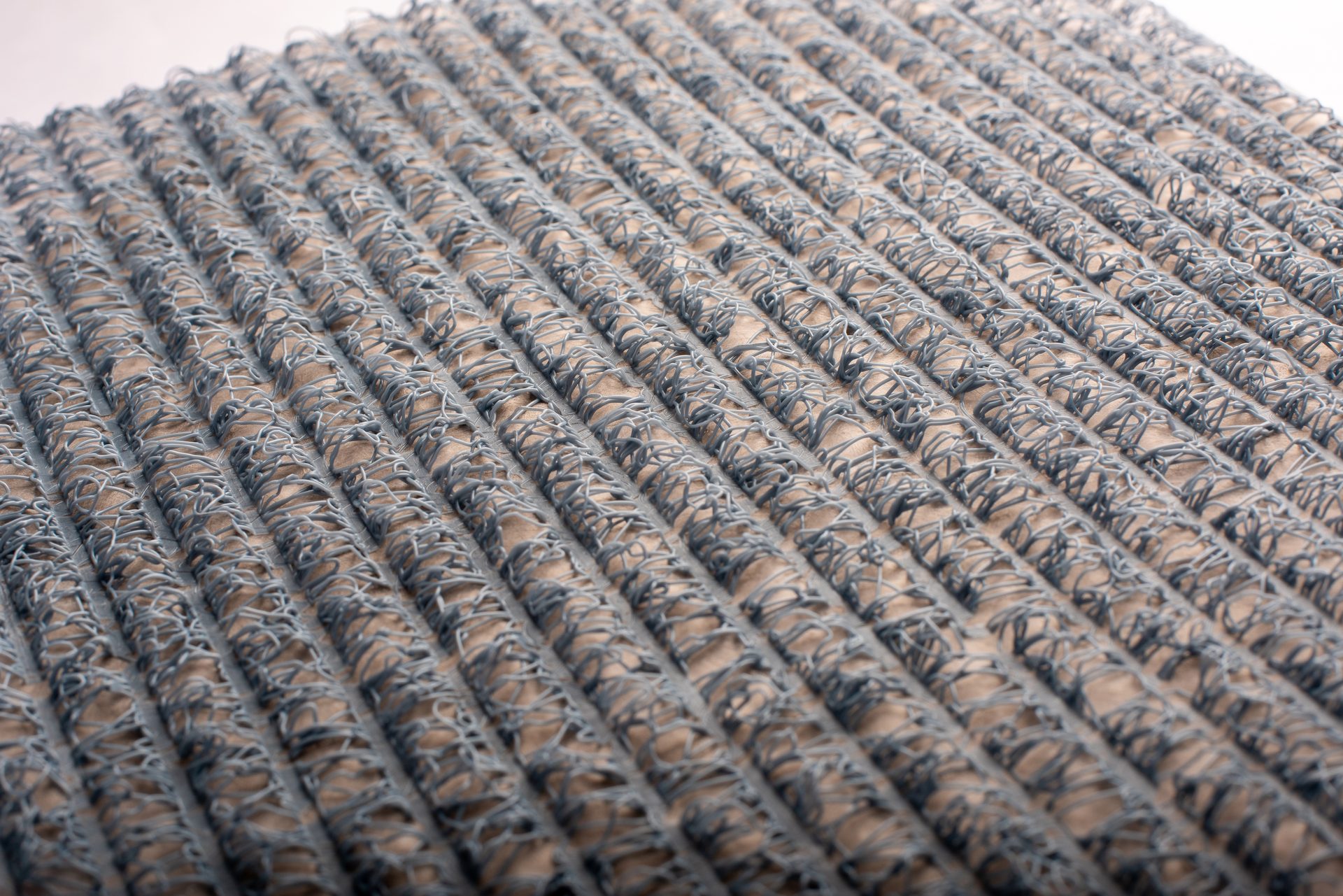 Rainscreen Embedment System
ClarkDietrich
By using ClarkDietrich E-Screen, the water inside the wall is drained away more efficiently and the increased ventilation properties allows the system to dry out more effectively. Its 95 percent open design creates a continuous capillary break and a channel for moisture to drain away from the wall system while accelerating the drying time. The durable polymer material is corrosion-resistant, rust-proof and mildew/mold-resistant. The 2-Ply design is comprised of a backer fabric that deflects the stucco away from the open design and improves the tensile and compressive strength properties of the rainscreen. For more information, visit clarkdietrich.com.