January 2023  |   Volume 86  |  Issue 1
January 2023
Volume 86  |  Issue 1
Features
How an Italian immigrant and his wife started a specialty plastering company, Texas style.
Regulations that could be coming to local jurisdictions soon.
Why using products with higher R-values helps limit water intrusion.
The benefits of using polyiso insulation.
W&C's State of the Industry
Surveyed professionals opine on the performance of last year vs. this year's business and 2023's projections.
Ways to decrease your home's energy output and save you money.
Channeling an engineering improvement in sound control.
About The Cover
RONPARCO's Flavio Ronzani photographed in Gaylord, Texas.
Photo by Jill Bloom.
Departments
The latest news from manufacturers, dealers, contractors and more.
Product Focus on Rainscreens
Premium Sponsorships
Staff Contact Information

Columns
Habitual Success | Mark Fowler
Women in Construction | Christine Luizzia-McGuire and DeAnna Bender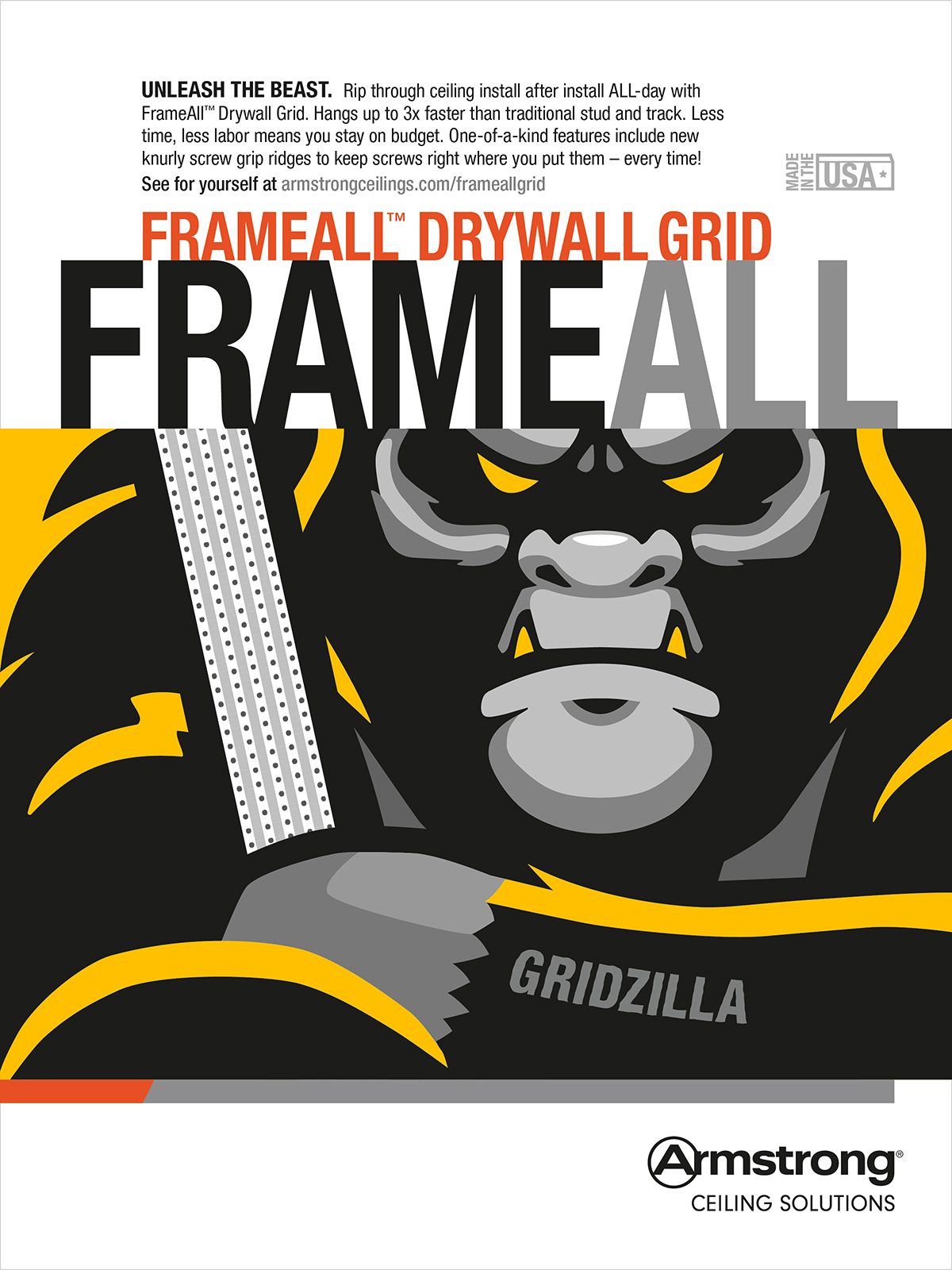 Armstrong World Industries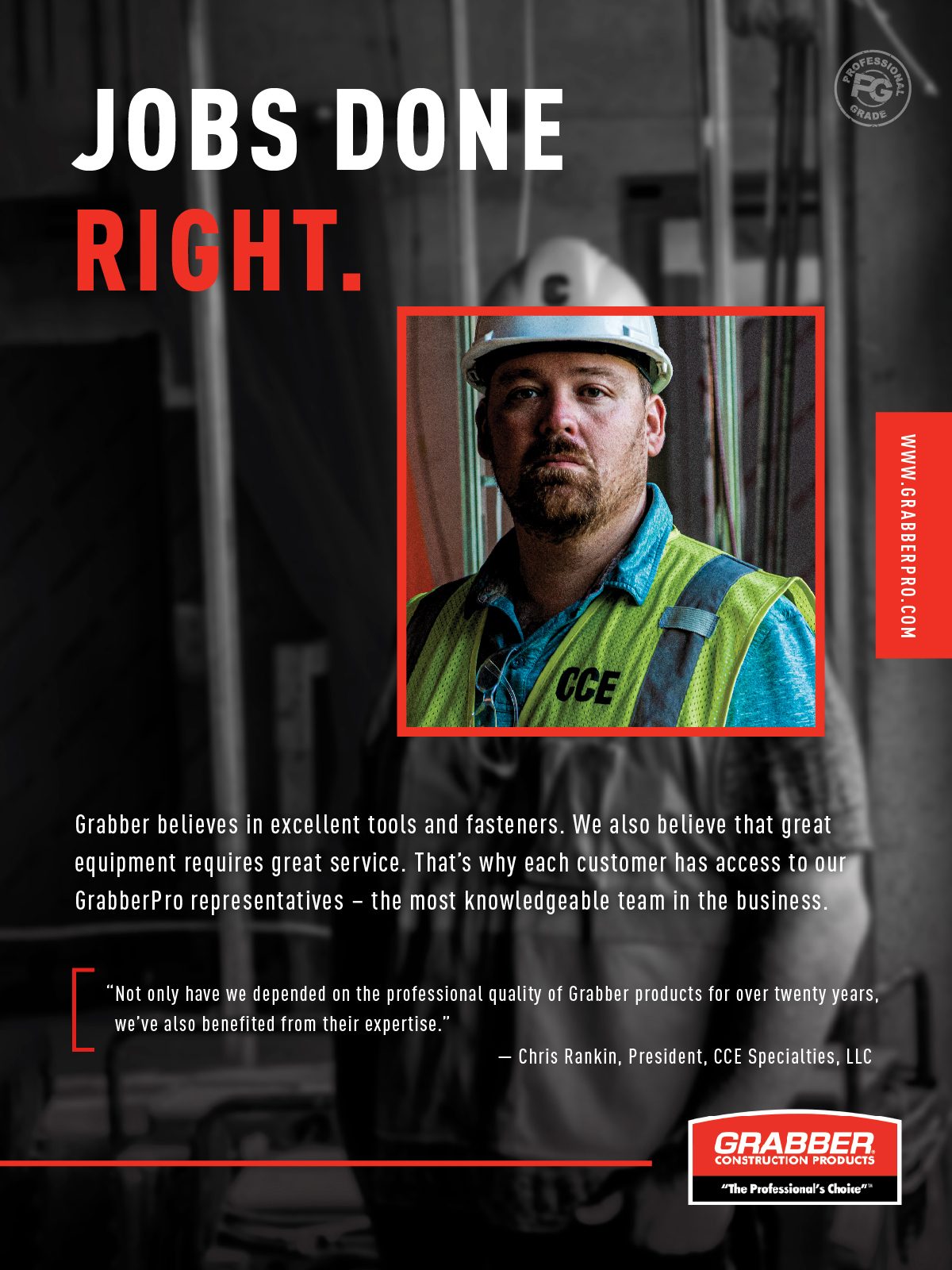 Grabber Construction Products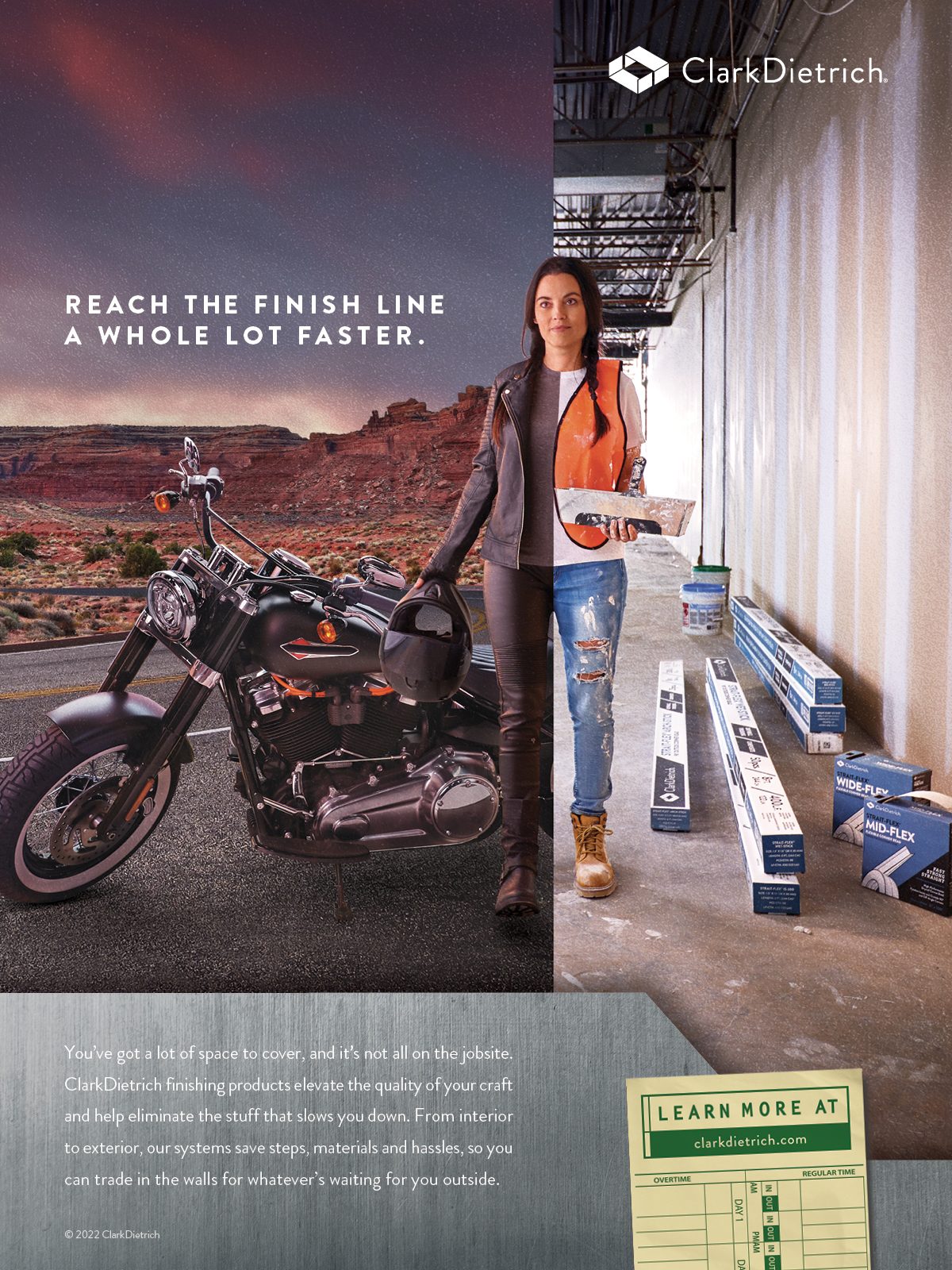 ClarkDietrich Building Systems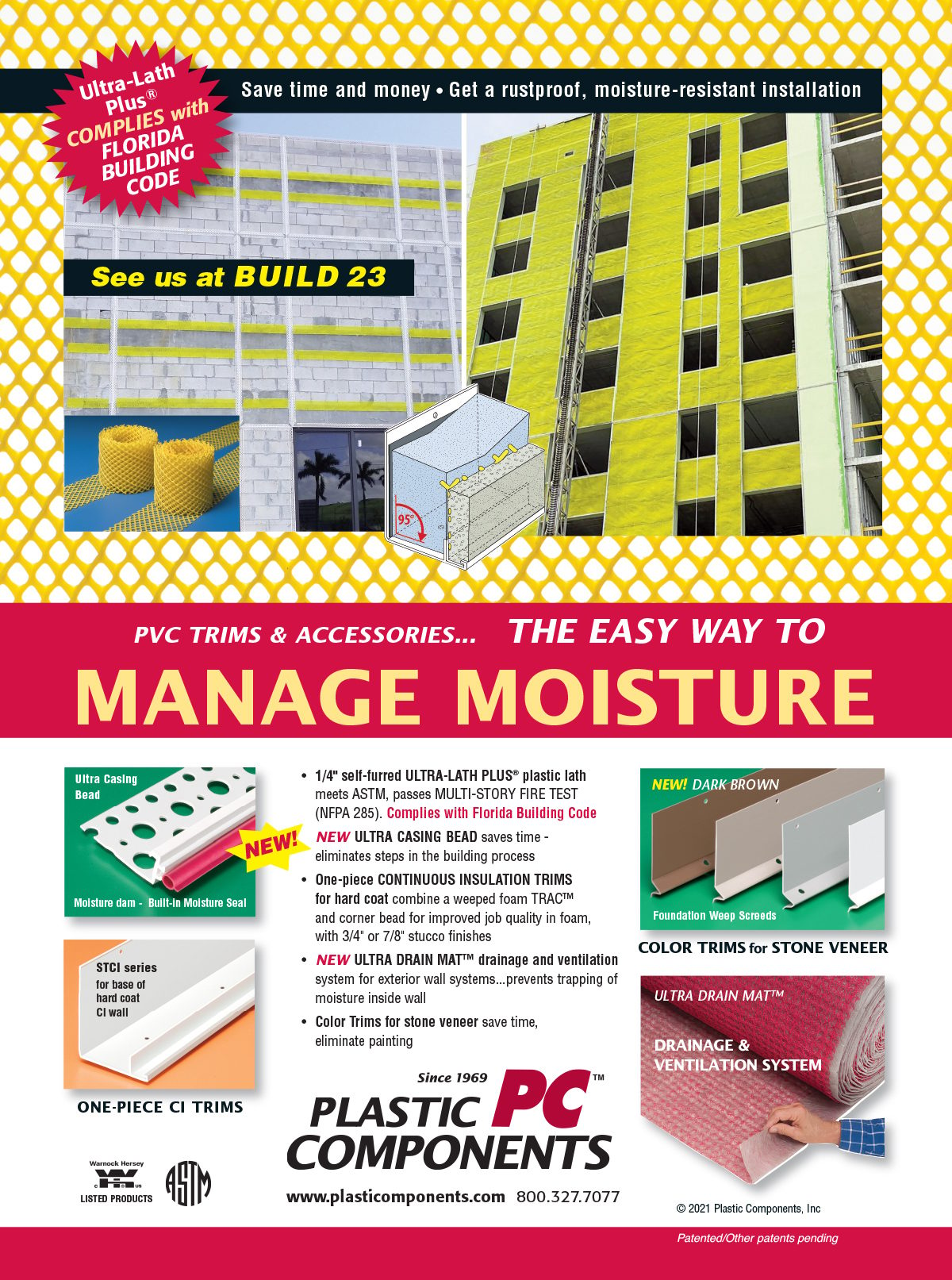 This index is provided as a reader service.
The publisher assumes no liability for errors or omissions.
Online Exclusives
Three Simple Tips for Pros
As we close out 2022, we're ending a year that has seen some of the highest housing prices on record. And, while the market has hit new highs, it's likely that these will be surmounted as rates are expected to continue to rise moving into 2023.
One and Done
The Canvas drywall finishing machine's new robotic Level 4 process uses one mudding cycle, one drying cycle, one sanding cycle.
Helios Education Foundation Parking Structure Makes an Elegant Impression with Metal Ceiling Systems
Architekton designed Helios Education Foundation's newly constructed, 65,000-square-foot Education Campus in Phoenix. The elegantly angular, desert-hued, post-secondary education facility serves as a beacon of excellence and a critical resource for the education community.
Cooper Robertson Completes Hub for Missouri's Drury University
Experts in campus planning, urban design and educational architecture set the stage for Drury's long-term expansion, creating a vibrant center for students and community members